Catatan perjalanan atau travel writing telah ada sejak berabad lampau. Sejarawan berutang banyak pada mereka yang merekam apa yang disaksikan sepanjang perjalanan masing-masing.
Buku catatan perjalanan Tome Pires di Asia pada abad ke-16 membuka mata masyarakat Eropa tentang jalur perdagangan laut dari Jepang ke Malaka hingga India.
Catatan perjalanan Marcopolo yang mahsyur dari Eropa ke Asia pada abad ke-13 merekam keberadaan Jalur Sutra, kekaisaran China-Mongol hingga wajah Malaka dan kerajaan Jawa di zaman itu.
Kisah perjalanan, pada galibnya, bukan sekadar catatan perpindahan seseorang dari satu tempat ke tempat lain. Bukan pula melulu deskripsi keindahan alam tempat yang dikunjungi.
Catatan perjalanan yang abadi yaitu yang merekam perubahan sosial, keresahan masyarakat, pertumbuhan bahasa, potret budaya, kondisi perekonomian, hingga pergolakan politiknya.
Indonesia era modern sejak permulaan abad ke-20 telah melahirkan buku-buku catatan perjalanan atau travel writing yang terus dikenang dan jadi rujukan. Mereka telah menorehkan tinta menyampaikan apa yang mereka alami, saksikan, serta renungkan.
Siapa saja penulis catatan perjalanan kita alias travel writer yang karyanya abadi itu? Kamu wajib tahu.
Berikut 5 travel writers Indonesia pilihan Gramedia.com yang bikin kamu melek makna traveling yang sesungguhnya. Esensinya, traveling bukan sekadar jalan-jalan dan eksis di dunia maya, namun juga meresapi potret dan budaya destinasinya.
1. Adinegoro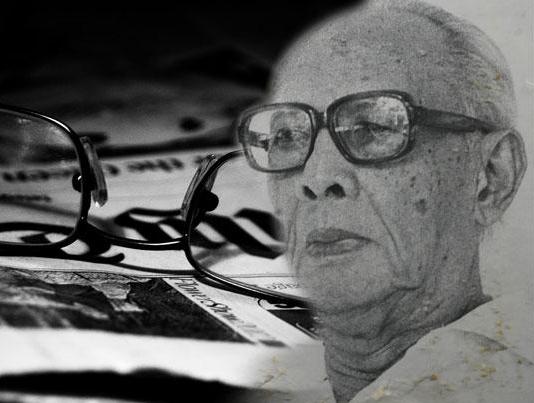 Sumber: Harian Nasional
Bagi wartawan Indonesia, terutama yang senior, Adinegoro lebih dikenal sebagai nama anugerah jurnalistik. Semacam piala Pulitzer di Amerika yang diambil dari nama tokoh pers, Joseph Pulitzer. Sesungguhnya, selain wartawan jempolan, Adinegoro juga pelopor travel writing Indonesia era modern.
Di majalah Pandji Poestaka dia menulis catatan perjalanan saat melawat ke negeri-negeri Eropa pada dekade kedua abad 20. Selain itu ia juga menulis untuk koran Pewarta Deli (Medan) dan Bintang Timoer (Jakarta).
Catatan perjalanan pemilik nama asli Djamaluddin Adinegoro gelar Datuk Maradjo Sutan itu lantas dibukukan pada 1936 oleh Balai Pustaka hingga tiga jilid.
Adinegoro ke Eropa naik kapal laut Tambora milik Maskapai Rotterdamsche Lloyd dari Tanjung Priok. Dari Tanjung Priuk, kapal yang ditumpanginya singgah di Singapura, Sabang, Colombo, Aden, masuk Laut Merah, tembus ke Terusan Suez, Port Said, Laut Tengah, kemudian berlabuh di Marseille, Perancis.
Dari sana ia naik kereta api 8 jam ke Paris melalui Lyon. Beberapa hari di Paris, ia ke Brussel, Belgia, kemudian ke Belanda. Reportasenya tak sekadar laporan pandangan mata, namun juga sejarah sosial dari tempat-tempat yang disinggahinya.
2. HOK Tanzil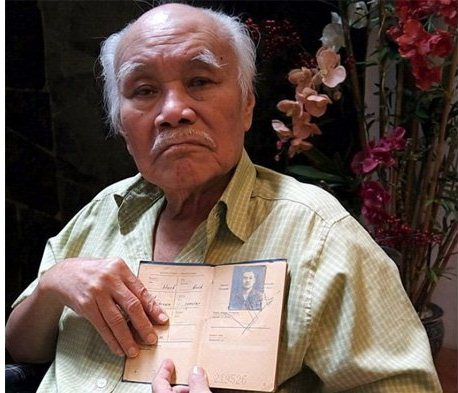 Sumber: Tribunnews.com
Pada Kamis, 19 Oktober 2017 silam, Prof Harris Oto Kamil (HOK) Tanzil atau lebih akrab disapa HOK Tanzil tutup usia di umur 94 tahun. Mungkin anak zaman now kurang familiar dengan namanya, padahal ia travel writer terhebat yang pernah dimiliki bangsa ini.
Majalah National Geograhic Traveler edisi Indonesia mencatat, HOK Tanzil sudah menginjakkan kaki di 238 negara dan melintasi perbatasan sebanyak 741 kali. Itu tercatat dalam 15 buku paspor yang ia miliki.
Silakan tanya orangtua, paman, atau kakek-nenek kamu, jika mereka pembaca setia majalah Intisari sejak berpuluh tahun lalu, nama HOK Tanzil tentu sudah tak asing.
HOK Tanzil langganan menulis catatan perjalanan untuk majalah terbitan Kompas Gramedia itu. Artikel-artikelnya lantas dibukukan, di antaranya berjudul Catatan Perjalanan Pasifik, Australia, Amerika Latin (1982).
Tulisan-tulisan HOK Tanzil hidup sekaligus detil. Ia mencatat segalanya mulai dari tanggal membuat visa, jam keberangkatan pesawat, nama kota yang pernah dilintasi, orang-orang yang dijumpai, sampai harga BBM, rumah, dan berbagai pernik lain.
3. Agustinus Wibowo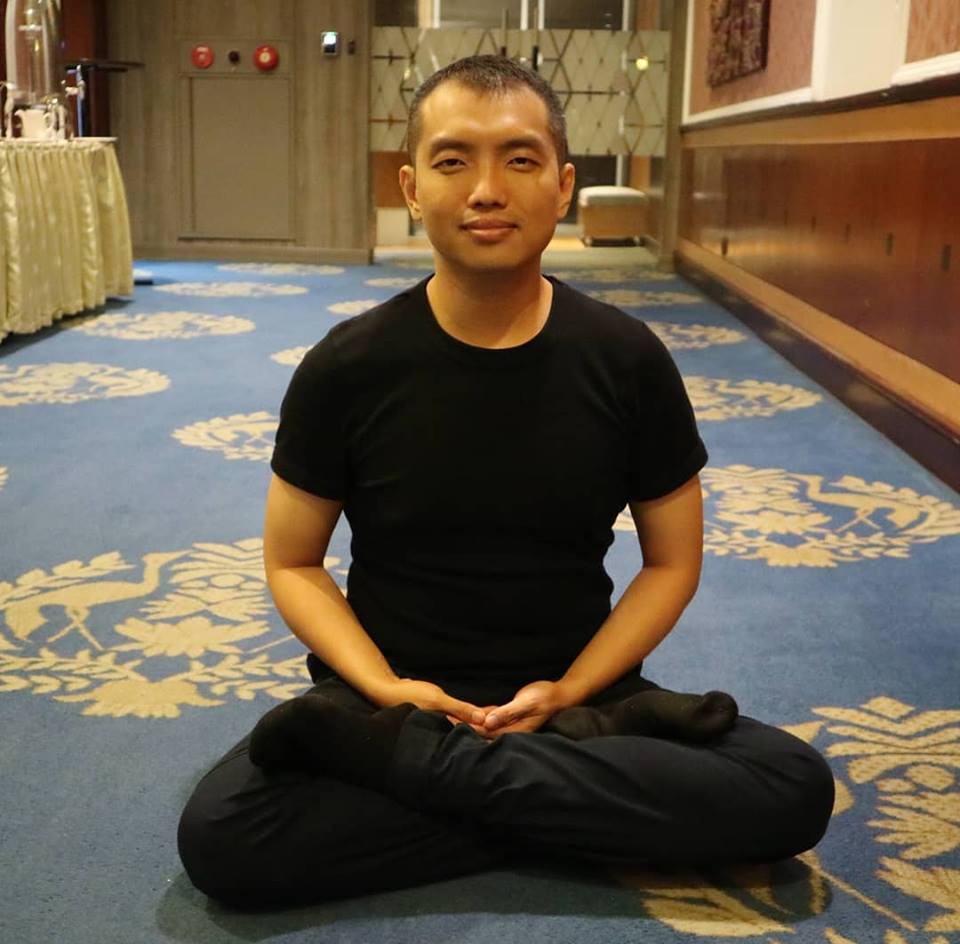 Sumber: Facebook Agustinus Wibowo
Bila travel writer lain menulis tentang negeri-negeri tujuan wisata, pria ini mengambil rute berbeda. Ia memilih perjalanan ke negeri-negeri yang bagi kebanyakan orang masih diselimuti kabut misteri maupun punya kesan tak aman.
Pertama, Agustinus Wibowo menginjakkan kaki ke Afghanistan, negeri yang akrab dengan perang, bom bunuh diri, serta Islam fundamentalis.
Kemudian ia mengarahkan langkahnya ke negeri-negeri berakhiran "stan", seperti Uzbekistan, Tajikistan, hingga Kazhakstan yakni negeri bekas bagian dari imperium Uni Soviet di Asia Tengah yang jarang dijamah orang kebanyakan. Ia lalu berjalan ke Tibet, India, dan Pakistan.
Dalam setiap perjalanannya, Agustinus tak memotret tempat-tempat wisata eksotis tujuan turis. Ia lebih tertarik merekam pertemuannya dengan warga lokal. Suka duka mereka, maupun impian, dan harapan mereka.
Catatan perjalanannya telah diterbitkan dalam tiga buku di antaranya Selimut Debu (2011), Garis Batas (2011), dan Titik Nol (2013).
4. Claudia Kaunang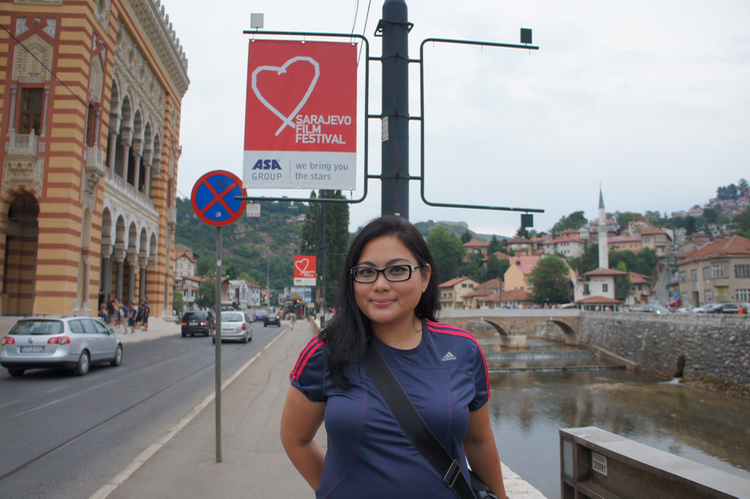 Sumber: Pergidulu.com
Claudia Kaunang keranjingan travelling ke luar negeri lebih dari 12 tahun lalu. Saat itu ia pindah ke Singapura. Tinggal di negeri singa membuatnya bepergian ke berbagai negara dengan lebih mudah dan murah. Hingga kini telah lebih dari 60 negara ia kunjungi.
Claudia ingin banyak orang berkesempatan seperti dia, jalan-jalan ke luar negeri dengan biaya terjangkau. Maka, ia menuliskan catatan perjalanannya disertai tips bagaimana bisa travelling murah meriah ke negeri orang. Keunggulan tulisannya selalu disertai catatan pengeluaran yang bisa jadi panduan setiap traveler.
Semula ia menulis di blog pada 2005. Tahun 2009 datang tawaran menulis buku. Hingga kini ia telah menulis belasan buku tips perjalanan seperti Rp3 Juta Keliling Korea dalam 9 Hari, Rp2 Juta Keliling Thailand, Malaysia, & Singapura, Rp2,5 Juta Keliling Jepang, Rp2 Juta Keliling Macau, Hong Kong, & Shenzhen, Rp 3 Juta Keliling Taiwan, Rp500 Ribu Keliling Singapura, serta Rp2 Jutaan Keliling Jepang.
5. Trinity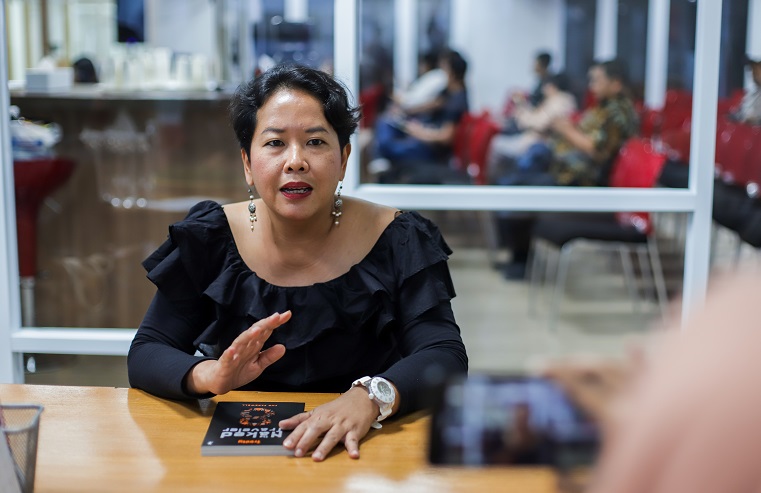 Foto: Muhammad Fachrio Alhadar/Gramedia.com
Menulis blog catatan perjalanan sejak 2005, Trinity mengklaim dirinya sebagai travel blogger Indonesia pertama lewat blog naked-traveler.com.
Tahun 2007 catatan perjalanannya pun dibukukan. Seri The Naked Traveler lantas beranak-pinak hingga seri ke-8 dan spin-off-nya seperti The Naked Traveler: 1 Year Round-the-World Trip maupun edisi bahasa Inggris The Naked Traveler, Across the Indonesian Archipelago.
Nama "naked" bukan berarti ia jalan-jalan sambil telanjang. Kata itu konon plesetan dari nekad. Namun, makna naked juga tercermin dari tulisannya yang gamblang dan jujur.
Trinity tak pernah berpura-pura. Ia tak mau jaga image, menulis serba bagus. Setiap kesan dan isi hatinya ia tuliskan. Mungkin itu sebabnya setiap tulisannya disuka banyak orang.
Awal tahun 2019 terbit buku The Naked Traveler 8. Kabar sedihnya, Trinity mengatakan ini adalah buku terakhir dari seri The Naked Traveler. Buku ini pun menjadi edisi perpisahan Trinity bagi para pembaca setianya.
Dapatkan bukunya di Gramedia.
---