Menjadi K-Pop Idol tak berarti cuma bisa menyanyi atau beraksi di atas panggung ya. Mereka juga memiliki bakat lainnya, salah satunya menulis. Beberapa nama besar pun sukses merilis karya tulis berbentuk buku loh.
Jenis bukunya pun bermacam-macam, ada yang kumpulan cerpen, ada yang tentang fashion, sampai buku autobiografi perjalanan sejak dari trainee hingga sukses debut sebagai K-Pop idol.
Tak hanya sekedar merilis buku, karya-karya idol tersebut pun dinobatkan sebagai buku terlaris di Korea Selatan. Bahkan ada juga yang disebut sebagai buku terlaris di luar negeri asal mereka lho. Siapa saja dan apa saja bukunya? Berikut daftar lengkapnya.
1. Pieces of You - Tablo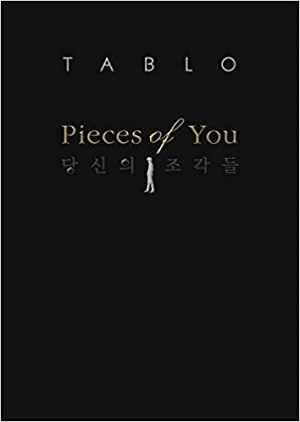 Lulusan Creative Writing Stanford University ini menunjukkan kemampuannya dalam merangkai kata. Leader grup bernama Epik High ini merilis buku berjudul Pieces of You pada 2008 lalu. Buku tersebut berisikan 10 cerita pendek yang ia tulis semasa kuliah mulai tahun 1998 hingga 2001.
Buku tersebut pertama kali dirilis dalam Bahasa Inggris yang laris terjual hingga 200 ribu kopi dan kemudian diterjemahkan ke bahasa Korea. Dalam dua minggu pertama, versi Bahasa Koreanya terjual sebanyak 50 ribu kopi dan menduduki posisi puncak buku terlaris di Korea. Tak cuma itu, Tablo juga merilis buku berikutnya berjudul Blonote yang juga laris diburu pembaca.
2. Shouting Out to the World - BigBang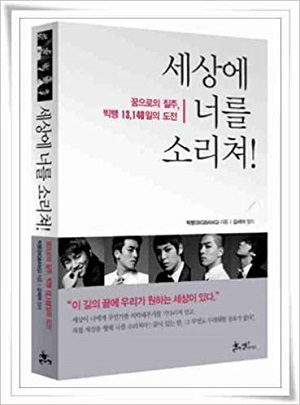 BigBang merupakah salah satu boy band tersukses Korea Selatan yang berasal dari generasi kedua. Di masa puncak ketenarannya, BigBang yang beranggotakan Daesung, G-Dragon, Seungri, Taeyang dan TOP itu merilis sebuah buku yang berjudul Shouting Out to the World.
Buku itu berisikan perjalanan karir mereka sejak awal hingga buku itu dibuat, tepatnya pada 2009 lalu. Sebulan setelah dirilis buku itu terjual hingga 300 ribu kopi dan menjadi buku paling laris yang bertahan hingga enam minggu lamanya.
---
Baca juga: Dear Army, Ini 8 Buku Rekomendasi RM BTS untuk Kamu
---
3. Skeleton Flower: Things That Have Been Released and Set Free - Jonghyun Shinee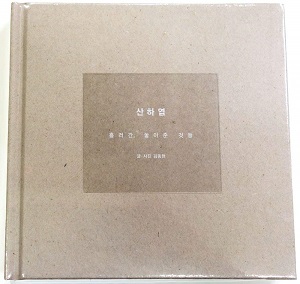 Mendiang Jonghyun SHINee merilis buku perdananya pada Oktober 2015 lalu. Perilisan buku itu bisa dibilang kejutan. Pasalnya buku tersebut seharusnya mulai dijual berbarengan dengan konser solonya yang bertajuk The AGIT: The Story of Jonghyun, namun karena banyaknya permintaan buku itu dijual lebih cepat dan langsung laris terjual di pasaran.
Buku tersebut berisikan perjalanan Jonghyun, dalam hal menciptakan lagu. Ia menjabarkan tentang proses kreatif dan peran orang-orang di sekitar yang telah membantunya. Di buku itu juga menjadi media Jonghyun Shinee menumpahkan perasaan yang ia rasakan selama menjadi idol dan musisi daberusaha menumpahkan rasa itu menjadi sebuah karya tulis.
4. Hyo Style - Hyoyeon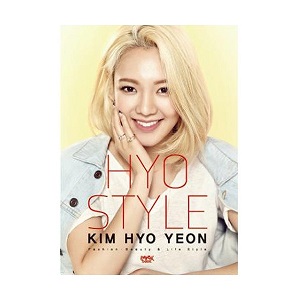 Sebagai seorang member girl group Girls Generation, kecantikan Hyoyeon tentunya menjadi magnet tersendiri. Tak hanya wajah cantiknya, tapi gaya berpakaiannya pun kerap menjadi pusat perhatian.
Memahami hal itu, pada 2015 lalu, Hyoyeon menerbitkan buku berjudul Hyo Style yang berisikan personal style, kecantikan dan juga tentang fesyen pilihannya. Masih di buku tersebut, Hyoyeon juga berbagi tentang tips makeup dan juga tentang baju-baju pilihannya.
5. Standing Firm at 24 - Lay EXO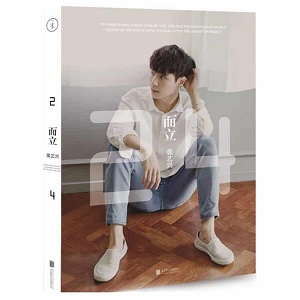 Buku autobiografi ini berisikan momen berharga yang sudah dilalui olehnya. Momen tersebut dimulai sejak masih menjadi trainee hingga ia debut menjadi anggota EXO di Korea Selatan.
Sesuai dengan judulnya Standing Firm at 24, buku yang rilis pada 2015 itu berisikan 24 tahapan penting yang ia alami dan ingin ia bagikan untuk fans-nya.
---
Sumber foto header: Youtube
---
---